Travelling in the wind, the leaf fell from the tree.
Flowing through the breeze it could be you or me.
Life should be lived, take each special day.
Live it in your own unique special way.
Don't hanker for tomorrow for today has not yet gone.
Don't be sad about your loved ones, the spirit still lives on.
It's floating all around you it's inside you and me.
In every living being it's even in the tree.
So watch the leaf as it takes flight.
Spirit gave us day and also night.
The pond, the lake, the river too.
The spirit that's strongest is the one that's true.
As you watch the leaf, the sun is bright.
The leaf is spirit in all its might.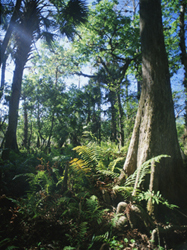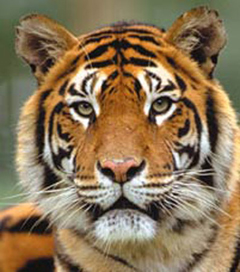 Leaving the earth is not the end,
it's the beginning of life my friend.
Life is quiet strange with ups and downs.
If life was laughter I'd give you two clowns.
When life for you is sometimes quite dark,
pull all your good thoughts then look in you heart.
Your heart had ideas that came from above,
it's looking still now for that one true love.
The love that you need has no rhythm or rhyme,
it knows no earth boundaries least of all time.
For love like the flower will take time to grow,
with spirit inside you the true love will show.
I know you've known heart ache and pain,
even for running you still missed the train.
I canít change your life my special friend,
But this is the beginning not the end.


I can't feel pain it hurts too much, I've been deserted I've lost my crutch.
What have you lost, was it really yours? They merely pass to distant shores.
Everlasting life I give to you, the spirit so strong, the one that's true.
Open your mind and then your heart, true love to all is where to start.
The spirit star is the sky above, in all it's form it is true love.
A love so strong that man can't break, as from this earth we try to take.
What can I say, let's all be true. Send spirit love from me and you.
As on the earth I wake and sleep, to spirit I give my soul to keep.
In Memory of Kelly, passed to spirit aged 31

You've lost your best friend of 31 years.
Things don't seem real only the tears.
Life is now hard youíre feeling blue.
The love that you shared really was true.
Life like the river keeps running on,
even though Kelly the angel has gone.
She smiled and she shouted in the same beat,
yet managed to charm whom ever she'd meet.
As real as the pain was that you could feel,
you had to see Kelly for how she could heal.
When you first saw Kelly you wondered was her life bliss,
yes thanks to her angel her mother called Chris.
Life like the stars can't always shine.
We some times get knocks without reason or rhyme.
But Kelly in life always put up a fight.
She fought of the cancer with all of her might.
She loved and she argued with Chris every day.
Their bond was unique in their special way.
Now from the earth dear Kelly has gone,
the body has crumbled, the soul still lives on.
She no longer suffers there is no more pain.
She watches the sun and she watches rain.
She watches the grass and the rabbits too.
She watches the river ever so blue.
She's watches the people she can see all,
no matter how big no matter how small.
She watches all this from high above,
as she sends to her mother her very pure love.
You cared for me mother with love that was true,
so I sent this poem down especially for you.




Alfie.

Just a cat I think not.
Cared and loved for he got the lot.
Happy go lucky he lived his life.
Man about town didn't want a wife.
I passed away it was meant to be.
I couldn't be caged I had to be free.
I had a good life and did as I pleased.
I wondered at night I followed the breeze.
So now the body is gone what can I say.
The sole still lives on in every way.
I found my self in the spirit world above.
The people who met me gave me such love.
I have no aches no pains at all.
The beauty of spirit, the great and the small.
We all have a place up here above.
The wonders of god know only love.
So dry up your tears and know I am fine.
I want you to laugh and never to pine.
Alfie the great is alive and well.
We will meet Again only time can tell
I'm here in the land where I don't need food.
I'm sat on the lap of the wonderful Jude.